12.To adjusting a Bezier curve and being complete.
( Procedure 2 of the trace )

It is a sequel in the last time.It adjusts a Bezier curve in Adobe Illustrator.It uses the Direct Selection tool and Pen tool.

When adjusting a Bezier curve, too, let's begin at the place to like.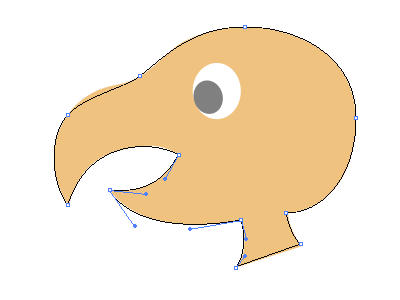 ( Figure 9 )
The Direct Selection tool

from the hit to have begun to draw this timeIt uses and it corrects in turn.
By the segment unit, adjust a control handles on either side and let's take a balance.As for this, the adjustment ended just now to the bill below.( Figure 9 )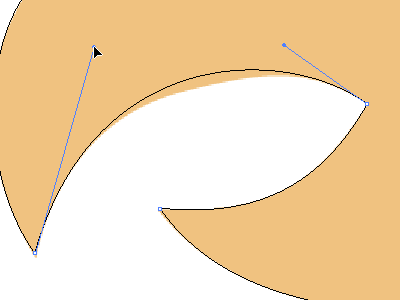 ( Figure 10 )
It is the inside of the bill above.A center in the segment had been roughly upset when adjusting a control handle with either side, too, and adjusting the neighborhood of the anchor points to the sketch.( Figure 10 )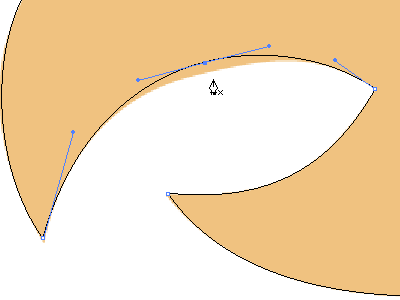 ( Figure 11 )
Because the pushing off came somewhere however it adjusted control handles, it added an anchor point with the Pen tool.( Figure 11 )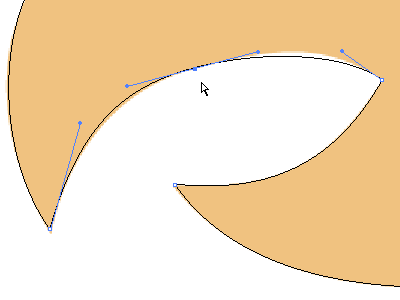 ( Figure 12 )
Make an anchor point move by the Direct Selection tool

and let's adjust a control handle after that.( Figure 12 )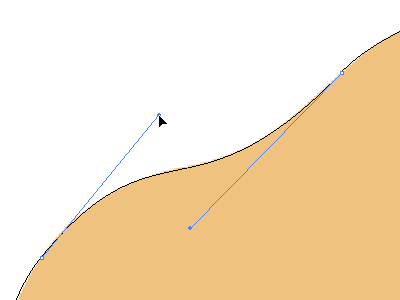 ( Figure 13 )
This is the base of the bill above ( Figure 13 ).Because the control handles became long, the one which added one anchor point to the center of the segment may be better.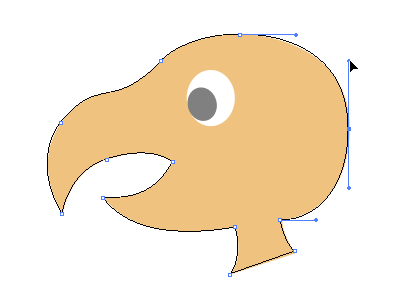 ( Figure 14 )
It is adjusting the form of the occiput.( Figure 14 )This time, the crack had formed above.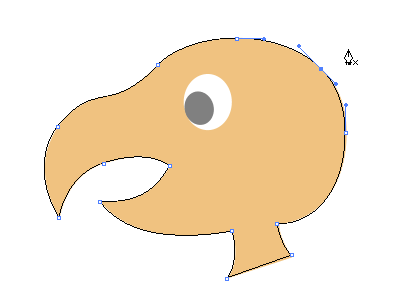 ( Figure 15 )
It added an anchor point to the part at this crack.( Figure 15 )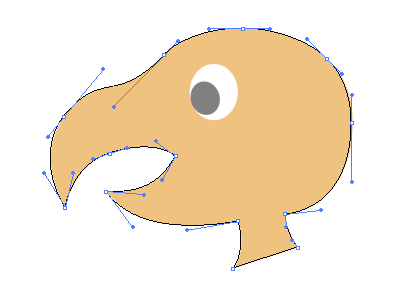 ( Figure 16 )
It corrected the position of the added anchor points and all adjustments ended.Later, it is completion, drawing eyes.( Figure 16 )
The figure ( figure 17 ) below is in the condition of the end of the 11th lecture, the Bezier curve before adjustment.When attempting to compare, it thinks that it finds how where changed.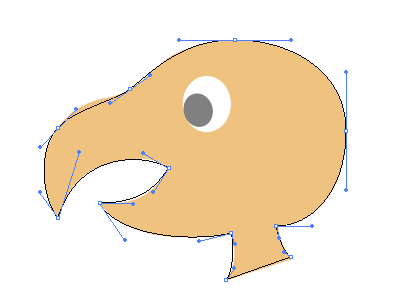 ( Figure 17 )
To want to attempt to practice actually in Adobe Illustrator download an image below.